If you like what you read consider a donation so i can continue to make my content free to the world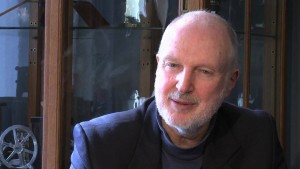 Graham E. Fuller Where Were You on the Night of July 15?
By F. William engdahl
9 Aug 2016
Much has been written on the July 15 failed coup attempt in Turkey. The Erdogan government has pointed to the exiled Fethullah Gülen sitting in Saylorsburg, Pennsylvania, and formally requested his extradition to face charges in Turkish courts. Washington so far refuses. As a massive nationwide investigation by police and security forces continues inside Turkey, new damning details emerge almost daily that point to the key role of the CIA behind their Fethullah Gülen Movement (termed FETÖ for Fethullah Terrorist Organization in Turkish) and the US military. Now the Turkish media reports that none other than Gülen mentor, "former" CIA man Graham E. Fuller, along with another "former" CIA person and close Fuller associate, Henri J. Barkey, were at a luxury hotel on one of the Princes' Islands in the Sea of Marmara, some twenty minutes from Istanbul, on the night of July 15.
While Washington adamantly continues do deny any and all involvement in the failed July 15 Turkish coup attempt, Turkish media is revealing detailed information of the involvement of key US figures as alleged coup organizers. They include the former NATO International Security Assistance Force (Afghanistan) Commander, Army General John F. Campbell. And now new revelations name Henri J. Barkey, a former CIA man, now based as Bernard L. and Bertha F. Cohen Professor at Lehigh University in Bethlehem, Pennsylvania, conveniently, a mere 26 miles or 30 minute drive via PA-33 from Saylorsburg, home of the exiled Fethullah Gülen.
According to the Istanbul Yeni Safak paper, on the July 15 night of the coup Henri Barkey and a group of seventeen others, mostly foreigners, met for hours in a locked room in the Splendid Palas hotel on the tourist Princes' Island outside Istanbul and reportedly followed coup developments on TV amid their closed-door talks, according to testimony of hotel personnel. The paper cites a source from Istanbul Police's Intelligence, Counter Terror, Cyber Crime and Criminal Units, who reported that Barkey was holding a meeting at the hotel with 17 top figures, most of them foreign nationals, on July 15, the day of the failed coup attempt in Turkey.
According to the hotel management, Barkey had held a "meeting that lasted hours until the morning on July 16 in a special room. They have been following the coup attempt over TV channels," the hotel personnel told police.
Graham E. Fuller too?
Other reports from well-informed Turkish independent journalists say that among the members present with Barkey the night of the coup was former CIA senior officer and mentor of Fethullah Gülen, Graham E. Fuller, former CIA Station Chief in Turkey. That would be no surprise. Fuller and Barkey are both old Langley CIA associates. Both have long involvement with affairs Turkish. They even co-authored a book, Turkey's Kurdish Question.
Indeed, it would seem something recently has stung the 78-year old wily CIA veteran, Fuller. He claims to have retired from the agency years ago, when he went over to the CIA-tied RAND Corporation. Yet he re-emerged from the shadows during the Boston Marathon bombing to try, feeling obviously on the spot, to deny links to the two Chechyn brothers accused of that event. Fuller had then to admit that the Tsarnaev brothers had an Uncle, 'Uncle Ruslan', aka Ruslan Tsarnaev, a former employee of Dick Cheney's Halliburton in Central Asia, who had lived in Fuller's home for a stint when Uncle Ruslan was married to Fuller's daughter. Bizarre enough, just 'coincidence' for sure… Yet if Fuller had not wanted to draw the spotlight on himself, he would have done better had he just shut up and let it blow over. Not very professional for a veteran CIA spook.
Now Fuller again in his personal blog rushes to deny being behind Fethullah Gülen and the Turkish coup. His blog post is a rambling paean of praise for his protégé, Gülen, writing that "Gülen comes out of an apolitical, more Sufi, mystical and social tradition. Gülen is interested in slow, deep social change including secular higher education…looking at the dramatically failed coup attempt against Erdogan last week, I believe it is unlikely that Gülen was the mastermind behind it." Erdogan, never to my knowledge, called Gülen "mastermind behind the coup." He said the Gülen networks played the key roles carrying it out. Masterminds, charitably using the word, were elsewhere, sitting in Tampa, Florida Centcom headquarters and in Langley, Virginia.
Despite Fuller's clumsy attempt to sheep-dip Gülen, it's been documented that the same CIA-backed Gülen organization, after the collapse of the Soviet Union in the 1990's, rushed to establish Gülen schools across former Soviet Central Asia republics from Turkey into Chechnya and Dagestan in Russia, into Uzbekistan, Kyrgyzstan and on into Xingiang, China.
In 1999, while at RAND, Fuller advocated using Muslim forces to further US interests in Central Asia against both China and Russia. He stated, "The policy of guiding the evolution of Islam and of helping them against our adversaries worked marvelously well in Afghanistan against the Russians. The same doctrines can still be used to destabilize what remains of Russian power, and especially to counter the Chinese influence in Central Asia."
Fuller's book, Turkey's New Geopolitics: From the Balkans to Western China, was published in 1993, just as Gülen's organization was establishing a string of Gülen schools targeting the local children of the elites in Central Asia all the way to Xinjiang Province in Western China, home of many Muslim Turkic Uyghurs. By the mid-1990s, more than seventy-five Gülen schools had spread to Kazakhstan, Tajikistan, Azerbaijan, Turkmenistan, Kyrgyzstan, Uzbekistan, and even to Dagestan and Tatarstan in Russia, amid the chaos of the post-Soviet Boris Yeltsin era.
In 2011, Osman Nuri Gündeş, former head of Foreign Intelligence for the Turkish MIT, the "Turkish CIA," and chief intelligence adviser in the mid-1990s to Prime Minister Tansu Çiller, published a bombshell book that was only released in Turkish. In the book, Gündeş, then 85 and retired, revealed that, during the 1990s, the Gülen schools then popping up across Central Asia were providing a base for hundreds of CIA agents under cover of being "native-speaking English teachers." According to Gündeş, the Gülen movement "sheltered 130 CIA agents" at its schools in Kyrgyzstan and Uzbekistan alone.
Full disclosure?
Then Fuller admits something that suggests, "Methinks thou doth protest too much." He writes: "Full disclosure: It is on public record that I wrote a letter as a private citizen in connection with Gülen's US green card application in 2006 stating that I did not believe that Gülen constituted a security threat to the US…"
Of course, Langley spooks by nature never make "full disclosure." He omits that his letter was co-signed by a second senior CIA veteran of 31 years, George Fidas, and by an alleged CIA man, then US Ambassador to Turkey, Morton Abramowitz, himself a board member of George Soros International Crisis Group. Sibel Edmonds, former FBI Turkish translator and "whistleblower," named Abramowitz, along with Graham E. Fuller, as part of a dark cabal within the US Government that she discovered were using networks out of Turkey to advance a criminal, "deep state" agenda across the Turkic world, from Istanbul across the Russian Federation into China. The network that she documented included significant involvement in heroin trafficking out of Afghanistan, perhaps one of the sources of Gülen's great wealth.
Fuller also omits to say that Fuller's successful CIA intervention to secure Gülen's permanent Green Card special status was opposed by the US State Department whose attorneys stated, "Because of the large amount of money that Gülen's movement uses to finance his projects, there are claims that he has secret agreements with Saudi Arabia, Iran, and Turkic governments. There are suspicions that the CIA is a co-payer in financing these projects."
The idea that Graham E. Fuller would be involved in the present CIA-Gülen Turkish coup attempt is given added credence from another statement by Fuller who, while at CIA played a key role in their 1980s Afghanistan Mujidideen war against the Soviet Union, a guerilla war where the CIA recruited a young Saudi named Osama bin Laden to oversee terror training of Islamic Jihadists in Pakistan.
The aim of Fuller's unusual blog admission is clearly to make a case that neither he, Fuller, nor his protégé, Gülen had anything to do with the coup. We must then ask, "Graham E. Fuller, where were you on the night of July 15?"
The General with $2 billion
Details have also emerged alleging the role as the key military figure orchestrating the Turkish military in the failed coup. According to Yeni Safak, a paper close to Erdogan, just-retired head of the US Afghanistan Command, ISAF, General John F. Campbell, had not retired as announced this March to cultivate his rose garden and play golf. He was given a covert assignment some eight months before to recruit the Turkish military leadership of the coup. Already then Erdogan had been evidently slated for elimination in favor of a Gülen takeover of the country and its key institutions. They report that Campbell had made at least two secret visits to Turkey for top secret meetings in Erzurum military base and the Adana İnicrlik NATO Airbase since May, until the day of the coup attempt.
Equally interesting, the paper reports, in detail, how Campbell reportedly oversaw a bankroll of $2 billion to grease the skids of the Turkish officer corps for the planned coup. They wrote that the Nigeria branch of the United Bank of Africa (UBA) was the main base for the money transactions for the coup plotters: "Millions of dollars of money has been transferred from Nigeria to Turkey by a group of CIA personnel. The money, which has been distributed to an 80-person special team of the CIA, was used to convince pro-coup generals."
For $2 billion presumably you can buy a lot of generals. The same report stated that according to sources, the CIA used the strong presence of Gülen Cemaat networks for the planned coup in central and eastern Turkey. The Yeni Safak report described testimony from those captured as to how coup military were recruited from Turkish officers at Incirlik airbase: "The supporters, who also were categorized as 'those who will move with us,' were provided a huge amount of money. All soldiers and officers in this category were considered as the devoted members of the FETO terror group (Gülen Organization.w.e.)
Turkish independent journalist sources have told me that the CIA infiltration of the Turkish military had taken place over decades, as part of the process of eliminating any nationalist Kemalist generals that might oppose a Gülen-led Islamist Turkey. According to these reports, Gülen recruits from lower ranks in the military were secretly given the answers to all military entrance exams to insure their admission into officer ranks. These sources estimate that perhaps over 50% of the senior ranks of the Turkish army was occupied by Gülenist generals before July 15.
The picture emerging of Gülen and his organization is hardly what Graham E. Fuller describes as "an a-political, more Sufi, mystical and social tradition." In fact Gülen was forced to flee to the USA at the end of the 1990's when Turkish secret police taped a closed-door sermon by Gülen to his closest followers in which he reportedly said, "You must move in the arteries of the system without anyone noticing your existence until you reach all the power centers…You must wait for the time when you are complete and conditions are ripe, until we can shoulder the entire world and carry it…You must wait until such time as you have gotten all the state power…in Turkey…" Sounds a bit like Lenin with a Koran.
Dunford's rush trip
There must be some real fire behind all the smoke coming out of Turkey and the Erdogan government since the failed coup of July 15. The US Chairman of the Joint Chiefs of Staff, Joseph 'Fightin Joe' Dunford, is rushing to Turkey on an unexpected visit on July 31.
For the first time since the coup, on July 29, Turkish President Recep Tayyip Erdogan publicly accused General Joseph Votel, Commander of United States Central Command of, "siding with the coup plotters." At a July 28 seminar in Washington of the Aspen Institute think-tank, Votel had declared, "We've certainly had relationships with a lot of Turkish leaders, military leaders in particular. And so I'm concerned about what the impact is on those relationships as we continue to move forward," referring to the arrested military prisoners in Turkey, to which Erdogan replied, "It's not up to you to make that decision. Who are you? Know your place!"
Depending on what Erdogan does now going forward and with which countries, whether he formally withdraws Turkey from NATO, whether after his meeting with Russian President Vladimir Putin, he acts to change Turkey's support for toppling the Assad regime in Syria and draw closer to Russia and away from the West, the entire US geopolitical position across the Middle East into Eurasia as far as Russia and even China could become a catastrophe for the once-arrogant plotters, the old boring patriarchs of the CIA and their Gülen protégé. The next months will clearly be critical in the most unimaginable ways.
F. William Engdahl is strategic risk consultant and lecturer, he holds a degree in politics from Princeton University and is a best-selling author on oil and geopolitics, exclusively for the online magazine "New Eastern Outlook"